Why Marney's Bookkeeping
It costs less to keep your records up-to-date rather than all at once – Less Detective Work!
Thorough, meticulous & organized bookkeeping will allow you to see how well your business is doing and help you to make sound financial decisions. We will provide accurate and up-to-date bookkeeping thereby giving you the confidence you need to succeed.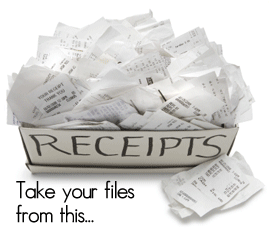 Save Professional Fees as your accountant will not have to review everything in detail.

Make Better Decisions – We know the more efficiently and effectively your company's records are organized, the greater access you have to the information you need to make more sound decisions.

Be Audit-Ready - In the event you are audited for income tax or sales taxes, time and money will be saved because all your records will be properly organized.

Have Peace of Mind - Knowing your financial transactions are being processed to the highest standards by people who care about your business gives you added peace of mind.
Learn more Marney's Services or Contact Marney today.
Marney Jung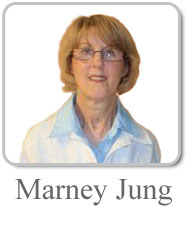 Bookkeeping and accounting runs in my family. My Grandfather was one of the first people in Canada to become designated as a Certified Accountant.  My father was a Certified Accountant,  my niece is a Certified General Accountant and both my sister and aunt are also bookkeepers. I am proud to carry on the traditions that have helped save businesses money and time.
With over 20 years performing accounting for a Financial Institute, I decided it was time to take that experience to the next level and start my own business in Bookkeeping.
I have helped a variety of businesses make sense of their numbers. My clients include a non-profit society, a weight loss franchise, an internet marketing company, an on-line store and a Manufacturer, as well as numerous other small to medium sized businesses. I am known to have saved businesses a lot of money by being very meticulous and thorough.
Contact me today to learn more about how I can help your business succeed.